Auto & Residential Mobile Services
Flat & Laminated
Glass Replacement
Laminated glass is used in older vehicles and construction equipment. Since this type of glass is typically no longer available, customized glass is created to replace the cracked or missing laminated glass in your vintage vehicle.
If you have got an antique car or you have other equipment in need of glass repair, count on Nordic.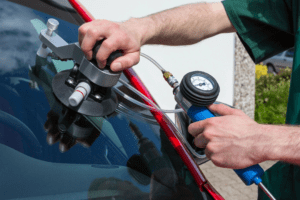 Quality Auto Glass Repair
Our team of glass professionals uses high-quality tempered glass and adhesive on your vehicle to ensure proper fit and performance. For as long as you own your vehicle, we can guarantee that our workmanship will last.
Get in touch with us today for a free quote on tempered window glass replacement!
You can come to us for quick, affordable repairs on all aspects of automotive mirror glass repairs and replacements.